BY: Princess Peoples
How "Threads of Love" project made thousands of dresses out of pillowcases for naked girls and infants living in orphanages in Haiti.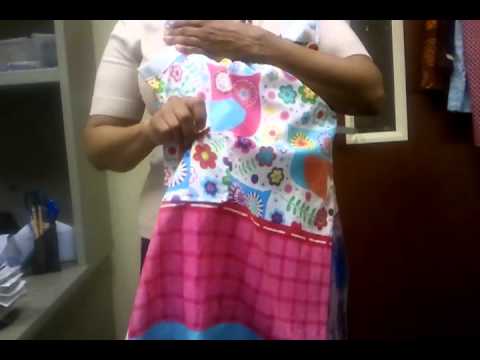 First, what are the materials needed to make a pillowcase dress?  The materials needed are one pillowcase, two 6 ½ inch pieces of ½ inch elastic and two 32 inch lengths of 1 ½ inch binding.
Next, how do you make a pillowcase dress?
Cut the closed edge of a pillowcase off.  Along the newly cut edge, notch out "j" shaped cutouts, 2 inch and 5 inch down, for the armholes.  To make the two sides identical, fold the fabric in half and cut both sides out at the same time.
Along the neckline between the "j" shaped cutouts, fold ¼ inch and iron.  Sew at the bottom to close a 'sleeve' for ½ inch elastic and sew a decorative edge seam.
Use 6 ½ inch of elastic for front and back neckline.  Sew back and forth four times per end to close channel and secure elastic.  Use a safety pin and pull past sewing foot and cut off excess after sewing.
Make binding by cutting a strip of fabric 1 ½ inch wide.  Press the raw edges toward the center, but not touching with an iron.  Fold in half and iron again.
Sew 32 inch length of binding around the armholes to finish and create straps.  Pin middle of binding at the bottom of the armhole.  Start at end of binding and fold raw edge inside.  Leave needle in fabric, lift foot, turn, and continue sewing.  Open up binding at elastic to cover fabric and edge of arm hole.  Finish same way as started.
 Embellish and don't forget pockets if you have time.